Dream | Plan | Get it Done - 2019 Pack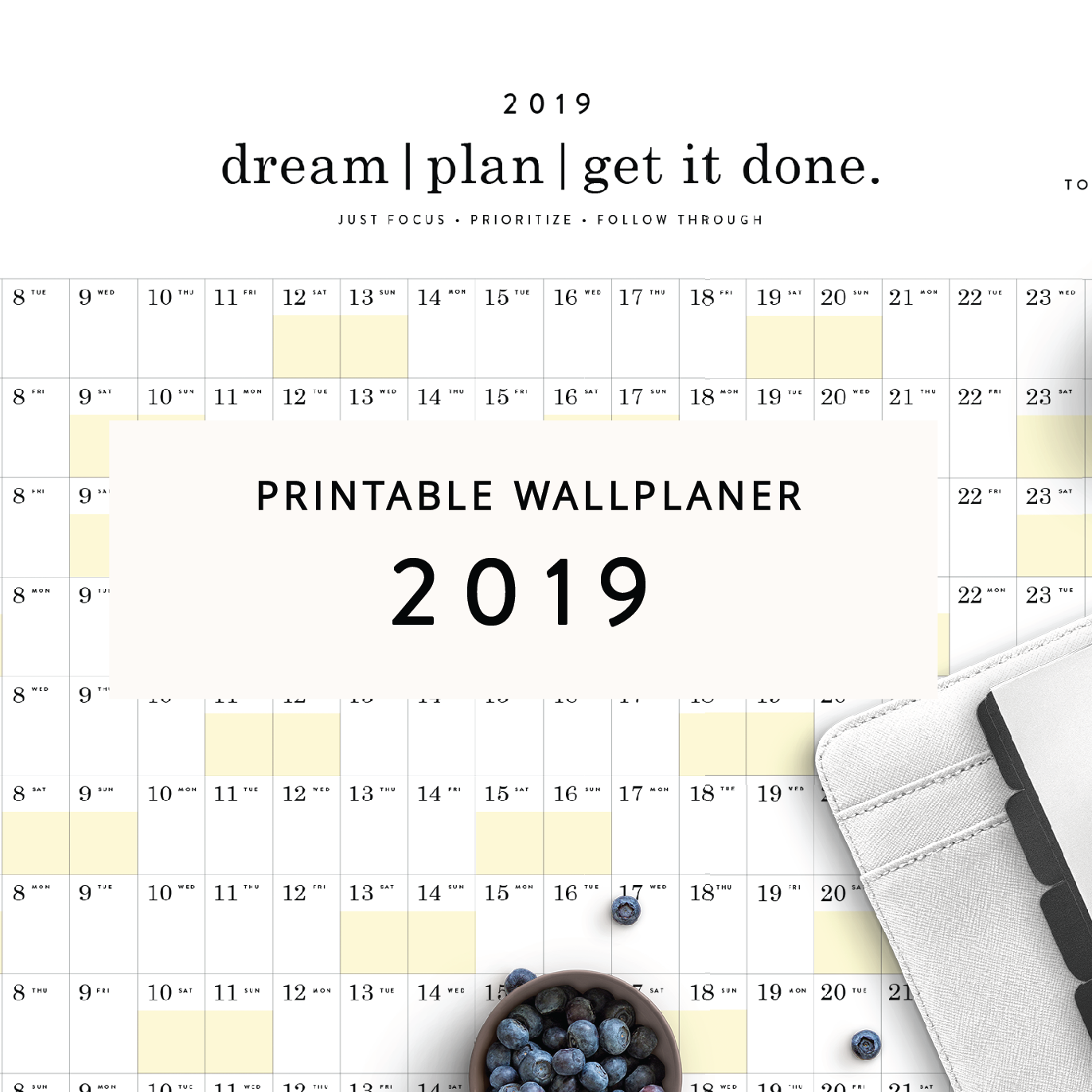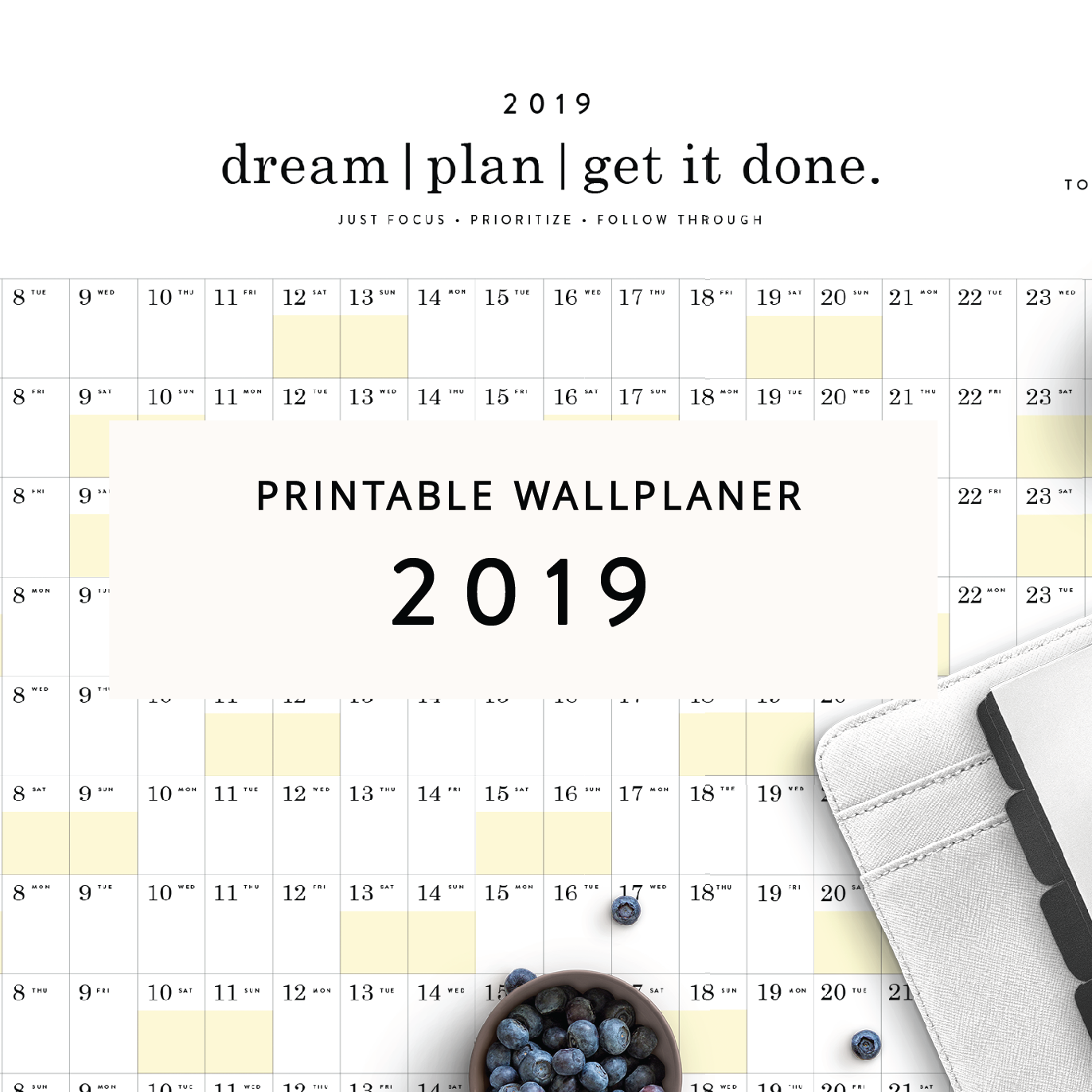 sale
Dream | Plan | Get it Done - 2019 Pack
Do you have lots of ideas about what your life could be like, but struggle to make them happen? Perhaps you feel disconnected from what 2019 will bring, or want to find more meaning in your work. Maybe you already have a big vision for what you want to achieve, but are unsure where to start.
The Dream | Plan | Get it Done Package is all about aligning your deepest desires with clear action steps.
I have designed this workshop considering the Dreamer, The Planner and The Alchemist within you.
After making your way through the pack you'll finish with a well-developed vision, well aligned goals and a beautiful calendar mapping out your practical path, showing how you're going to bring your goals to life.

The great thing? You can re-visit this process again and again at any time of the year when you feel the need to focus and clarify!
In this Workshop, I'll teach you:
• How to brainstorm strategically and identify the dreams that best align with who you are.
• NLP techniques to help you connect with your wise, guiding intuition, and avoid self-sabotage.
• How to call on the planner within to find the habits, tools, space and team you need to achieve your goals.
• Processes for translating your big ideas into calendar entries and action steps.
• A ritual for communicating your intention to your wise subconscious mind, and sending it out into the world.
What's included in this pack?
• Dream | Plan | Get it Done - 2019 Workshop recording.
• Checklist of the materials you need.
• A2 calendar in 6 colour options to map out your practical path for 2019.
• Worksheet for you to follow along, and make your dream and mapping as easy as can be.
• My top book recommendations to inspire, motivate and help you develop the mindset and habits to make 2019 yours.
What people are saying about the Workshop..
"Starting a new year is a mix of daunting and exciting in my business. I've got so many ideas of what I want to do but thinking about how I'm going to find the time to make them happen is overwhelming. A couple of hours with Cristina doing the Dream, Plan, Get it Done workshop was exactly what I needed to get clarity, figure out my goals and know how to run the next 6 months of business. I let go of some goals that weren't realistic and added in some that tick all my boxes for personal happiness and making money. I'm thrilled that my goals are tangible and feel so achievable. It's something that I'll do again every six months to stay on track. For the first time I'm starting my new year with a feeling of 'I got this!' It's a few hours so well spent, it's going to save me weeks of time and resources that I would have wasted. "
Simone Nabholz

"GAME CHANGING I thought I had all the tips and tricks to build an amazing brand and not breaking myself in the process, until Dream, Plan, Get it Done. With Cristina's guidance, I was able to connect with my deepest dreams and hopes, and to finally envision the person I want to become. Her energy, wisdom and techniques, applied while working through her detailed workbook and calendar during the call, helped me become truly aware of the amount of time I have in my hands to make things happen. She helped me see what needed to go where and, suddenly, I was no longer overwhelmed by all the plans and ideas I've had for my business for years but was never able to bring to life. In little over an hour, I understood what it is I need to do and, most importantly, how not to loose momentum nor confidence.
I know that, six months from now, I will be able to look back and thank her, because I will see the change I needed to make completed. "
Eva Medalla

"Oh Cristina, the workshop today went well beyond my expectations! Your wholistic approach to planning, business + branding, including the importance of working with our inner self is the missing link that I haven't seen elsewhere! The balanced approach of using our right/masculine bringing in the form/structure discipline + left/feminine creative dreaming brain as well as bringing them together in alchemy is absolute gold! I am SO inspired and feel empowered to go forwards towards my dreams and now have a clear plan to do so, with strategies I place to support me when things inevitably get challenging. With all of my heart THANK YOU for this workshop and all of the work you do, holding us to the fire with such passion in sharing your gifts!!"
Stacey A. Smart
"Wow! Thank you so much for such an incredible, scary and exhilarating planning workshop this morning. I learnt so much about myself and couldn't believe how powerful it is to write down and plan all your hopes and dreams to achieve successful outcomes. What I loved the most was how you facilitate your clients to do the work from the inside to see results on the outside. You are such a vibrant and enthusiastic eloquent and inspirational speaker and motivator. I'm excited now for 2019. Thank you."
Kate Porotto

"Cristina Thank-you for planting the seed of inspiration in my heart again today, you reminded me of my why and my deep love for seeing woman succeed. The way you shared your gifts with such passion and conviction has ignited a strength and certainty in myself that I am so excited to nourish and share with the world. Thank you beautiful woman and I look forward to working together again very soon "
Jarna Saunders

"Cris thank you for an amazing workshop, it was truly profound and deep but at the same time very practical and hands on. It will definitely help me a lot in planning, visualising and achieving my personal and my brand´s goals and dreams. "
Carolina Hurtado
"Cristina's workshop was not only full of powerful information and methods to get my business organized and well planned for 2019, but was also so heartfelt.. is not often that we pay attention to our intuition and feelings into what we are doing in the work field, and Cristina is a master at connecting brains, heart and soul!!!"
Silvia Cobos
"I participated in the Dream Plan Get it Done workshop in January 2019. It was the real boost that I needed to be able to focus various thoughts I had into real, tangible action points. Cristina's unique approach and process allowed me to uncover subconscious feelings and patterns that are holding me back from my true potential; I can't wait to discover more and move beyond these challenges. She is an inspiring leader and facilitator, blending her expertise with a high level of obvious passion and real connection with everyone she encounters."
Kate Page
"As a coach I've been part of multiple visioning and planning sessions and I always feel that they're either missing the strategy or missing the heart. Cristina has been able to combine both in this 90 minute workshop. And the best part was that by the end I had a one page calendar with my complete map for the next 6 months. Cristina's way of mapping the year brought me the clarity I needed and made me realize that I need to grow my team to achieve my goals. This insight alone is life changing! Thank you Cris."
Carolina Zuleta

"I've done many workshops both in person and online and Dream, Plan, Get it done has been a stand out for me.
Even though it was remote I felt a really great connection with Cris, you could feel her passion coming through the screen and it's infectious. I was actually surprised that we went through the workbooks there and then, which was really great since Cris was there to guide us. As a stand alone workshop it was really valuable and you'll surprise yourself how much you'll do in an hour. Right now I have my planner pinned on the wall and every-time I take a phone call or answer and email I glance at it to make sure I'm not going to overload myself with new work during a busy time. An interesting outcome for me was that I had more time that I thought I had, I have a lot going on this year and mentally I was feeling a bit crowded by it. Making this start and laying out my year has made me way more chill (in a good way) about the months ahead."
Orla Larkin